Environment´s information
The first written reference to Elciego in from 1067, in the"Cartulario of San Millán de la Cogolla", in the form of the Will of Aznar Díaz de Zieko. At the beginning of the XII century it was one of the hamlets dependent on Laguardia, although the people of "Il Zieko", "El Zieko" or "Zieko" did have some rights. This was the case until 1583 when it became a town in its own right, consolidating its position through the XVII and XVIII centuries in all respects, social, religious, architecturally and town planning. The XIX century represents the most important period for the development of wine making with the arrival of a stream of influential people as described in many documents of the time. So it continued until the XX century when the land gradually passed to the ordinary people.
TO GET THERE:
Elciego lies in the south of La Rioja Alavesa, between the Sierra Cantabria and the river Ebro. The accesses by highway are good and you can arrive up to here by:
AP-68 Basque-Aragonese Freeway: exit nº 10, Cenicero, to only 6 km of Elciego.
N-232 Zaragoza-Logroño: like the previous one also happens through Cenicero.
A-124 Vitoria-Logroño: the crossings towards Elciego are in Laguardia, Leza and Samaniego to 6, 8 and to 9 km of the villa and correspond with the A-3210, A-3212 and A-3214.
Elciego
Picturesque and internationally renowned villa for its wine reputation with a whole culture linked to wine and many cellars where you can see in the Marqués´ de Riscal the architectural work of Fran Gehry, architect of the Guggenheim Museum Bilbao. Elciego is one of the village of Rioja Alavesa with the biggest traditional urbanism. Some of it streets, such as the North´s , has the same traced since the XVI century. Its parish is from the XVI century with some Renaissance adds, big altarpiece of the first Baroque and a Chorus with a plateresque style with chairs from the XVI century, as well as an organ from the XVIII century. The main square of the Virgin of the Square is from the XVIII century. As well as the village has a pillory or roll from the XVI century and a cruise from the same century.
WHERE TO GO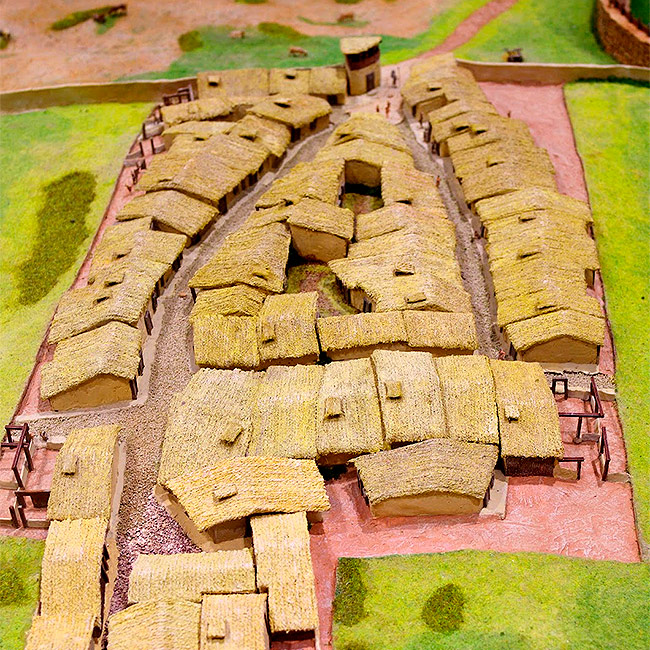 Poblado de La Hoya
Bastan las ruinas de un pueblo para conocer los entresijos de una sociedad perdida en el tiempo. Hay un museo con fotografías, dibujos, textos y una reproducción del poblado durante la II Edad del Hi...

Museo de la Cultura del Vino
El Museo ofrece un paseo por la historia y la cultura del vino a través de cinco salas de exposición permanente distribuidas por su temática, una sala de exposiciones temporales, Centro de Documentaci...

Concatedral de Santa María de la Redonda
Logroño es una ciudad con encanto, entre las muchas sorpresas que nos brinda destacamos la Concatedral de la Redonda, sus torres gemeals destacan sobre la ciudad. El interior de este templo, alberga ...
UPCOMING EVENTS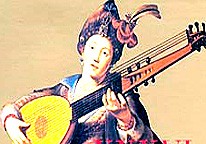 Semana Música Antigua
En Estella/Lizarra, del 1 al 15 de septiembre
Durante la primera quincena de septiembre se celebra la semana de Música Antigua en Estella-Lizarra, bella ciudad monumental, situada en pleno Camino de Santiago, conocida como la "Toledo del Norte". ...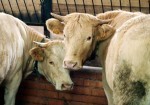 Feria del Ganado en Montenegro de Cameros
En Montenegro de Cameros, 10 de septiembre
El 10 de septiembre se celebra en Montenegro de Cameros la "Feria del ganado vacas, yeguas y caballos para proceder a su venta. Luego se reúnen vendedores, compradores y curiosos y celebran una estup...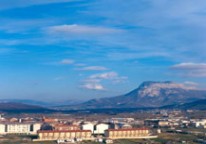 Fiestas de Altsasu/Alsasua
En Altsasu-Alsasua, del 13 al 17 de septiembre
Las fiestas de Altsasu-Alsasua se celebran del 13 al 17 de septiembre. Durante estos días cobra gran importancia el protagonismo de las peñas que animan las calles, sobre todo en su tradicional y diar...